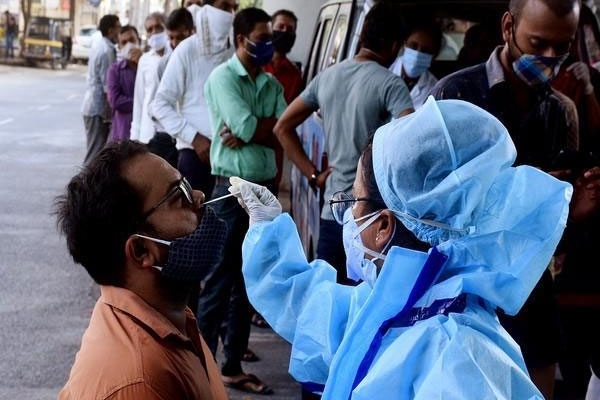 (Image source from: in.news.yahoo.com)
A total number of 41,383 new cases for coronavirus are reported in India in the last 24 hours as per the reports released by the Union Health Ministry taking the total coronavirus tally to reach 3,12,57,720. With 38,652 new recoveries in the country, the total number of Indians who recovered from coronavirus reached 3,04,29,339. 507 people passed away in India in the past one day due to coronavirus and the total number of reported deaths in India after the pandemic started is now 4,18,987. The total number of active cases of coronavirus in India are now 4,09,394. The total number of people who took up vaccination shots in India are 41,78,51,151.
The daily positivity rate in India now stands at 2.41 percent. As per the reports from the Indian Council of Medical Research, the total samples of coronavirus tested on July 21st are 17,18,439 and the samples that are tested in total in India till date are 45,09,11,712. A senior health official based in China said that he was shocked about the World Health Organization's conclusions about the lab leak theory. He called it a rumor and asked them to think with common sense. A study published in the Journal of the American Medical Association said that the antibodies are related to age and older people may have fewer antibodies when compared to the people who are young. The study said that the antibodies are the key players to protect the body from coronavirus infection. As per the reports from the American Academy of Pediatrics, over 4 million children in the USA are infected with the coronavirus.
By Siva Kumar