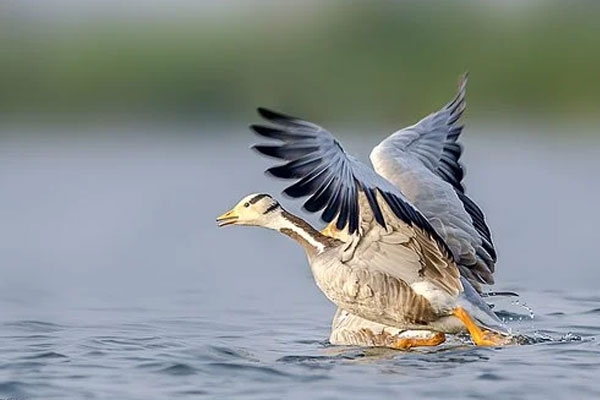 More than 1,400 birds were found dead in the Pong Dam area of Kangra district, Himachal Pradesh on Saturday. The unfortunate situation has caused the state government to question the reason for this disaster. The government has suspended tourism activities and reservoir's precincts until further orders.
Wildlife authorities have taken samples from the carcass of the migratory birds. The samples have been sent to the High Security Animal Disease Laboratory in Bhopal to find out the cause of death of multiple birds.
The Pong Dam lake wildlife sanctuary has ordered a search on the entire place for more carcass. Initially, only 421 migratory birds were found. Over the subsequent days, there were more birds found, rounding up to a total of 1400.
Due to the recent situation, the Kangra deputy commissioner-cum-district magistrate Rakesh Kumar Prajapati ordered an issue under the Disaster Management Act in 2005. This states that mp domestic livestock activity will be allowed in a one kilometer circumference around the area. The area has been declared as the alert zone. There will also be a 9 kilometer circumference surveillance zone.
The cause of death has not yet been revealed. Sources state that most of the dead birds are the bareheaded geese.
By Meena Atmakuri