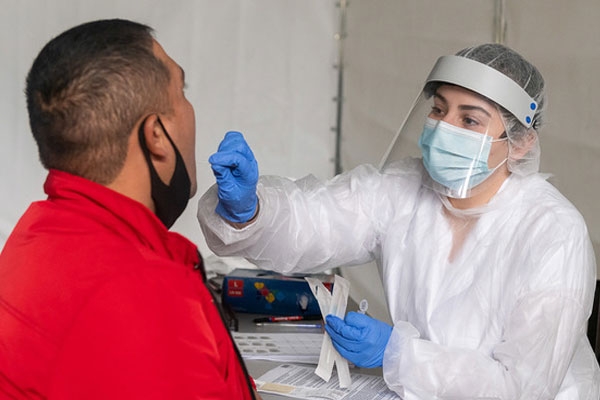 (Image source from: kinstacdn.com)
Just before the New Year began, the COVID-19 vaccinations arrived at the Indira Gandhi International Airport in Delhi, delivered by Cargo planes. The vaccines were immediately taken from the planes to two cold storage facilities which are guided by full security. Now Delhi's 11 districts to which the vaccine was delivered to have 55-60 cold storage segments.
The vaccines will be delivered to 1000 vaccination booths all across Delhi. According to sources, 51 Lakh citizens across Indian will the in the first phase for getting the vaccine.
Centres in Haryana, Mumbai, Chennai and Kolkata have been marked for storing and giving the vaccination. All the vaccination booths in the country will be at 48 government and 100 private hospitals.
After the person is given the vaccination dose, there is a mandatory observation for 30 minutes to check if the patient is suffering from any side effects.
The vaccination will be guarded by a lot of security during the entire delivery process. All the hospitals which will be receiving the vaccine will receive a message from health officials.
In India, there are 3500 people from the health department who are trained and administered in giving the vaccine. 600 healthcare professionals are from private hospitals who will be giving the vaccine to patients. Each vaccination booth will have 5 vaccination officers who will be in charge of vaccination, verification and updating information on the government websites the post-morning after the vaccine.
By Meena Atmakuri