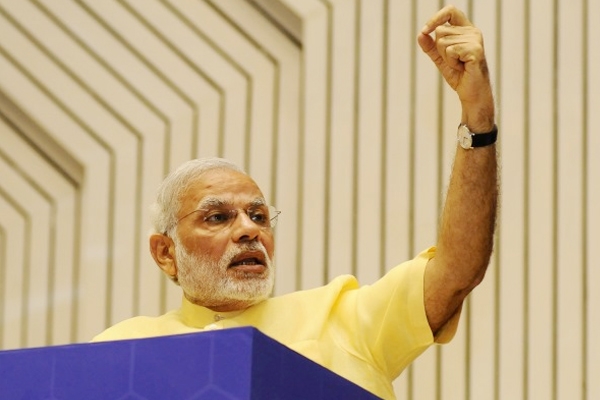 Prime Minister Narendra Modi recently launched seven schemes at the total cost of Rs 5000 crore, boosting the development in his Lok Sabha constituency Varanasi. Modi has laid the foundation stone for second line and electrification of Allahabad-Varanasi rail line and unveiled the setting up of perishable cargo centre at Rajatalab Railway Station.
The schemes launched includes Urja Ganga, an ambitious gas pipeline project, to bring piped cooking fuel to residents of this ancient temple town and will cater to millions of consumers in the neighbouring states. Expansion of Diesel Locomotive Works, dedication of 765/400 KV GIS Varanasi Power Sub-station and inauguration of Varanasi Postal Region are the other programs.
He said that his government has focused on the timely completion of projects and has worked towards ensuring that, not only are foundations are laid, but projects are also inaugurated on time.
By Premji