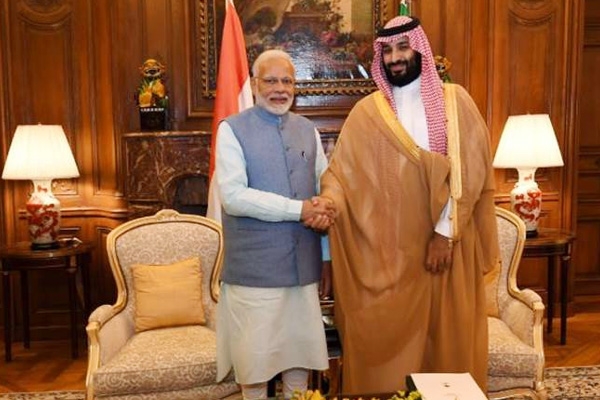 (Image source from: financialexpress.com)
As Saudi Crown Prince Mohammed bin Salman is expected visit India next week, Union cabinet approved three Memorandum of Understanding (MoU) between India and Saudi Arabia in Tourism, Custom Matters, and Investment.
Cabinet Meeting chaired by Prime Minister Modi has approved these decisions.
To strengthen the cooperation in Tourism field cabinet approved MoU between the Ministry of tourism,India and the Saudi Commission for Tourism and national Heritage of the Kingdom of Saudi Arabia.
As per the Official statement
Some of the main objectives of the Memorandum of Understanding are as follows:
1-Exchanging information and expertise in Legislations in the tourism development, Hotels, resorts and tourist accommodation facilities, Tourism data and statistics, Exhibition events and other tourism activities in States of the Parties, Tourism development, planning and investment; Licensing, operating and marketing tourism facilities, Agricultural  Tourism,  Desert tourism etc.
2-Exchanging media publications, tourism related films, and encourage exchanging of visits between experts and tourism media representatives in the States of the Parties.
3-Introducing tourism investment opportunities available in the States of the Parties; encourage mutual tourism investment in tourism projects.
4-Encouraging organizing joint tourism events; participate in exhibitions, conferences and seminars held in the States of the Parties thus contributing to tourism development and crystalizing a joint tourism vision.
5-Encouraging public and private education facilities working the tourism education and training field in the States of the Parties.
6-Exchanging innovative experience and technologies in the tourism field, and consultation services.
7-Cooperation and coordinating in international forums and organizations concerned with tourism affairs.
Saudi Arabia is one of the potential tourist generating market for India from Middle East. The signing of Memorandum of Understanding with Saudi Arabia will be instrumental in increasing arrival from this source market.
In the field of the cooperation and mutual assistance in customs matters the Agreement will help in making available, reliable, quick and cost effective information and intelligence for the prevention and investigation of Customs offences and apprehending of Customs offenders.
In the area of investment in Infrastructure sector the following Memorandum of Understanding will be a step forward in engaging with the institutions of Saudi Arabia to attract a potential investment into the infrastructure sector in the country.  It will lead to boosting infrastructure development in the country, creation of more jobs, growth of ancillary industries/sectors which will lead to growth in GDP and over all economic prosperity, an Official statement said.
-Sai Kumar