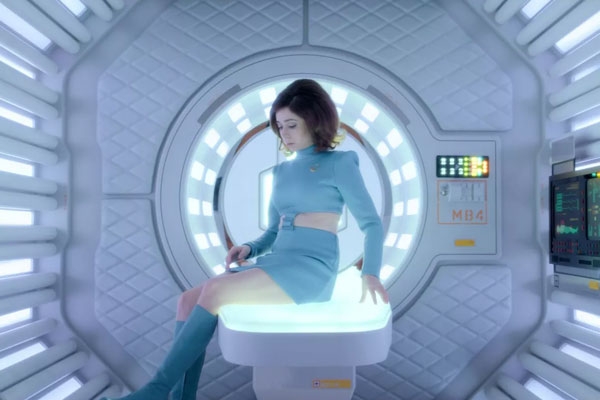 (Image source from: cdn.vox-cdn.com)
The year 2020 has been the year for TV shows. Since most people were working from home or were at home, viewers had more time to watch or catch up on their favourite shows. From new shows, to recurring seasons of old shows, here is a list of 8 TV shows which can help entertain you in the month of February, consisting of different genres.
1. The Family Man
(Image source: giphy.com)
This Indian show has been a hit worldwide. Following the anti- James Bond plot, this show is about a man named Srikant Tiwari who fights terrorists as a secret government agent. However, nobody knows he is a secret agent and everyone including his family think he has a boring desk job. Although the main language of the show is Hindi, it found a global audience.
The series had one season and is now coming for a season 2 in February. The second season talks about how Srikant balances his work life and his personal life as a husband and father of two children. South Indian actress Samantha Akkineni is also set to feature in the movie as the new deadly nemesis which is a new role for her, never done before. The second season premieres on 12 February. This show is available on Amazon Prime Video.
2. BLACK MIRROR
(Image source: giphy.com)
From the creators of the hit Netflix series, Love, Death and Robots, Black Mirror is a Netflix series as well with 5 seasons. It adds science fiction to real life problems creating a certain illusion for viewers. Each episode presents a different scenario and concept and it is definitely worth watching. If you are looking for a show with dark twists and turns, then this is the show for you. This show is available on Netflix and has 5 seasons.
3. Beartown
                      (Image source from: amazon.com)
This TV show is based on the novel, by A Man Called Ove author Fredrik Backman, the TV Show Beartown explores high hopes and hidden secrets of a small town in Sweden. Ice Hockey is the last beacon of hope in this place. This drama show follows a junior ice-hockey team where they all have a far off shot at winning a key semi-final game. The dreams of town are currently resting on the shoulders of a few teenagers. The story becomes more dark as episodes progress. It involves violent acts at party and serious tension, turning the community into a turmoil. The effect of these acts leave everyone in the town affected. If you are looking for a TV show with sports, competition and drama, then this is the show for you. The show premieres on February 22 on HBO Max.
4. Clarice
(Image source: giphy.com)
Remember the 1991 hit movie, The Silence of the Lambs? Well this TV Show is a sequel series which talks about the untold personal story of the FBI agent Clarice Starling who returns to the FBI Office to pursue murderers and sexual predators. A year ago, she rescued Catherine Martin from the serial killer Buffalo Bill's basement. A year later, she gets an assignment from Catherine's mother, attorney general Ruth Martin, to investigate three killings. While working in Washington DC, she tries to escape family secrets and the past that has haunted her. Although Hannibal Lecter appears multiple times during the storyline, due to complications of rights issues from Thomas Harris' franchise, the character never physically appears. The TV show premieres on 11 February on CBS.
5. For All Mankind
(Image source: giphy.com)
This movie is a historical drama about the space race skipping forward to 1983, when there was the Cold War and tensions between the USA and the USSR and the tension was at its peak. This show also shows the greater ambitions of science and space exploration which are at the threat between the Americans and the Soviets. Both countries go head to head at control sites which are rich in resources on the moon. The shows also have several character stories of people in NASA. Although it is fictional history, it is definitely worth watching for the intensity and seriousness along with the great graphics of the show. The characters in the TV show go head to head which almost leads to a Nuclear war. There is already a season one and season two is set to premiere this month. The TV show premieres on February 19 on Apple TV plus.
6. Locke and Key
(Image source: giphy.com)
This magical drama show is definitely a must watch for all. This TV show is about a bunch of keys which are accessible inside locks that are present in people's necks and each key posses a different power to any door such as unlimited shopping, invisibility, or anything you can possibly imagine. This show has already had a season 1 and fans have been awaiting for season 2 for a long time. The second season is set to release in the first week of February but the release date has not been declared yet. This show is available on Netflix.
7. Euphoria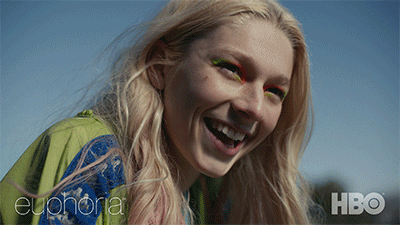 (Image source: giphy.com)
The popular HBO series Euphoria has been a worldwide hit since its release in 2019. The show talks about teenagers, sex, drugs, family life, abuse, mental illness and addiction. The story also has a great story line with suspense, drama and accurately represents teenage lifestyle. With a star studded cast, this series has great acting, story line and represents how teenagers can go through multiple confusing emotions at a young age. This show is definitely a must watch for anyone who is craving for an emotional TV Show along with great suspense and romance of all kinds. Season 1 had aired in 2019 and 2 episodes from season 2 have already aired in January which were however OVA episodes, giving back stories on two of the main characters in the series. The actual season 2 will premier this month. The date has not been released yet but most source speculations are from the month of February itself.
8. Ozark
(Image source: giphy.com)
This TV Show is about a financial planner who has to move is family from Chicago for the rest of the summer in a resort with a family called he Ozarks. The show involves drugs, money laundering and will keep you on your feet at all times. The show has won multiple Emmy Awards for outstanding drama and for Outstanding acting. There are 3 seasons so far. Season 4 is the last season which will premier on Netflix in February. This Netflix hit show is a must watch for everybody.
By Meena Atmakuri