(Image source from: India Today)
India is undeniably a land of immense talent and there are many people whose contribution to their respective fields has earned them recognition globally.
With their excellence and expertise in multiple fields, scores of Indians are as popular abroad as they are in their homeland. Marking and honoring their talent, there are several places abroad that are named after them.
Here are 11 such places outside India that have been named after Indians:
Swami Vivekananda Way, Chicago, United States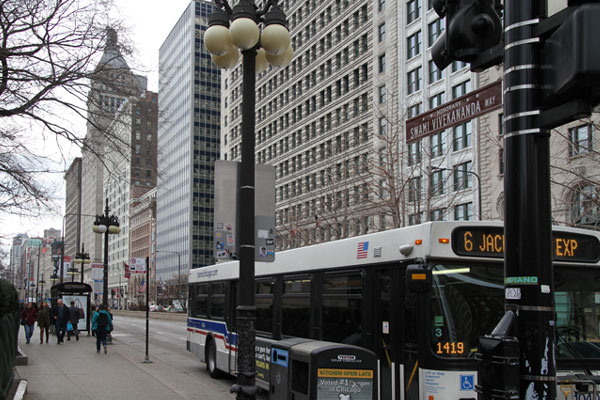 (Image source from: Public Art in Chicago)
The historic speech was given by Swami Vivekananda in 1893 at the Parliament of regions in Chicago which till date fills Indians with pride. In his honor, a street was named after him in Chicago, which is called the Swami Vivekananda Way.
A.R Rahman Street, Canada
                      (Image source from: youtube.com)
AR Rahman's music transcends all boundaries, and the Oscar-winning music composer is not only popular in India but also abroad. Canada showed its love for the Mozart of Madras by naming a street after him, called the 'Allah-Rakha Rahman st', in Ontario.
Gavaskar Place, New Zealand
                       (Image source from: CricTracker.com)
Wellington, the capital city of New Zealand, honored little master Sunil Gavaskar by naming a street after him, calling it 'Gavaskar Place'.
Mahatma Gandhi Road, Netherlands
                       (Image source from: ScoopWhoop)
With his popularity as the leader who propagated non-violence, he's revered in many countries with streets named after him. There are many roads named after him in the Netherlands, USA, Germany, Philippines, Iran, Canada, and several other countries.
Rabindranath Tagore Street, Berlin, Germany
                       (Image source from: Parabaas)
Profound Bengali poet Rabindranath Tagore visited Germany thrice, where he met one of the brilliant scientific minds of the 20th century, Albert Einstein, at his Berlin abode in 1926. Commemorating Tagore's 100th birth anniversary in 1961, a street was named after him in the city of Tel Aviv.
Raj Kapoor Crescent, Canada
Legendary film actor and India's crowning showman has a street named after him in the city of Brampton, Canada. It's called the Raj Kapoor Crescent.
Jawaharlal Nehru Square, Moscow, Russia
                      (Image source from: The Hindu)
India's first Prime Minister Jawaharlal Nehru admired USSR and he is quite popular in that country. There is a Jawaharlal Nehru square in Moscow's Vernadsky Prospekt. The square is known as 'Ja square', as it's difficult for Russians to pronounce Nehru's first name.
Bhagat Singh Chowk, Lahore, Pakistan
                       (Image source from: The Hindu)
The place where revolutionary leader Bhagat Singh was executed, now named Shadman Chowk, was officially named as 'Bhagat Singh Chowk'. But then, due to the opposition met by some Islamic jihadists, the court stayed the decision.
Mt. Sinha, Antarctica
                       (Image source from: The Better India)
The United States named a mountain in Antarctica honoring Indian American scientist Akhouri Sinha, who pioneered biological research expedition providing important data about animal populations.
Indira Gandhi Street, Tanzania
                      (Image source from: news24online.com)
India's high commission in Nicosia, the only Indian representation in Cyprus, is located on the street named after India's first woman Prime Minister, Indira Gandhi. There's also an Indira Gandhi street in Dar es Salaam, Tanzania.
By Sowmya Sangam