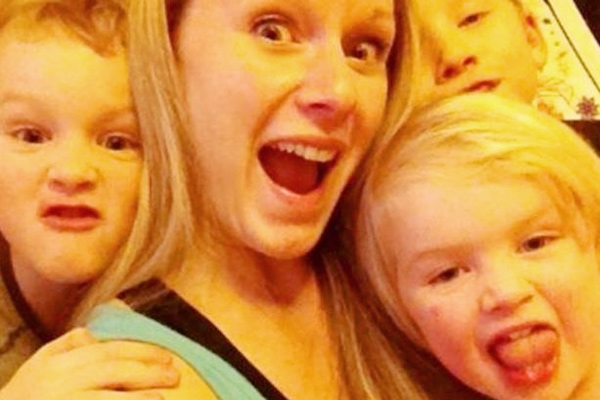 (Image source from: Woman ate her babies' placentas raw after giving birth})
Have you ever heard of any woman eating her own body parts. No, never. Then this will definitely freak you out. Jennifer Bulcock, 31, did exactly that. She devoured a plate of her baby's placenta, cut into small pieces, after giving birth.
Jennifer, a mum of three, tucked into the placenta that she had delivered few minutes ago as a post-birth meal.
After giving birth to her son Alfie, Jennifer breastfed him for the first time, taking in every detail of his whole body. She felt the most unbreakable bond as she gazed down at her newborn baby.
And when he had finished she gently placed him in his cot beside her. Then her husband Toby handed over a plate containing the placenta she had delivered some minutes ago.
Jennifer says the chopped, small pieces of the deep red, raw organ placed in a small dinner plate was her first post-birth meal. As she placed a piece into my mouth it tasted spongy like liver. She didn't think much about it and quickly gulped it down with orange juice.
When Jennifer finished the entire plate, her firefighter husband Toby asked 'How was it?' Her simple answer was 'Different but fine.'
The mother-of-three says she knows most people will think her crazy for eating the placenta, but there are reasons.
Jennifer had always suffered from severe premenstrual syndrome and she was worried that she would develop postnatal depression. She read up a bit and some anecdotal evidence suggested that raw placenta had properties which could reduce chances of postnatal depression.
She took the chance and it worked. So she did it for her second son Ben and daughter Jessica as well. Her children are now seven, five and three years old.
Mrs Bulcock even told friends and family afterwards and they looked at her with an odd expression.
Thought it was weird but Jennifer was able to ward of her postnatal depressions. And that she was able to enjoy the first precious years with her children.
(Picture source: mirror.co.uk)
(AW: Pratima Tigga)