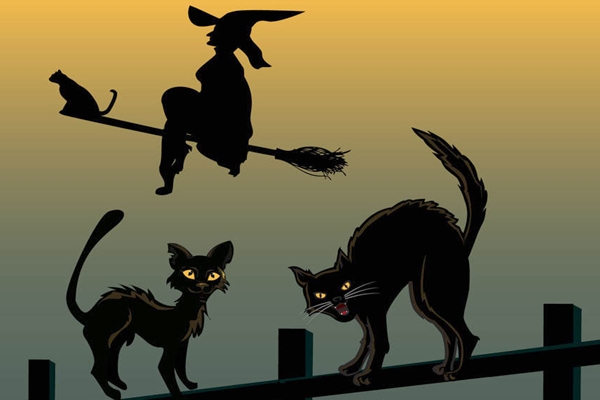 (Image source from: Do cats have nine lives})
Do you believe in cats and witches story? Historically cats have been associated with witchcraft and evil. But do they really have some magical powers, claimed in folklore, superstition and mythologies. Read on to know the truth.
Actually cats have an amazing body structure that allows them to cheat death when they fall from a height. This could probably be the secret behind the 'cats have nine lives' myth.
Cats cheat death in the way they fall from a height, according to a ITV1 documentary. The clip from the documentary showed in slow motion as to how the feline delicately manoeuver their bodies as they descend.
The furry animal can shape themselves like a 'parachutes' that helps to slow down their fall, which prevents any serious injury.
It's amazing how they get into the act automatically whenever they fall, said Sir Patrick Bateson, a Cambridge University professor.
Cats stick out their limbs, which provides greater inertia. As they fall, when they turn their body the ligs sticking out do not turn so rapidly. This helps to avert any serious injury that could have happened if the fall was rapid.
Check out the video on how cats cheat death.
(Picture Source: celtic-photography.co.uk)
(AW: Pratima Tigga)