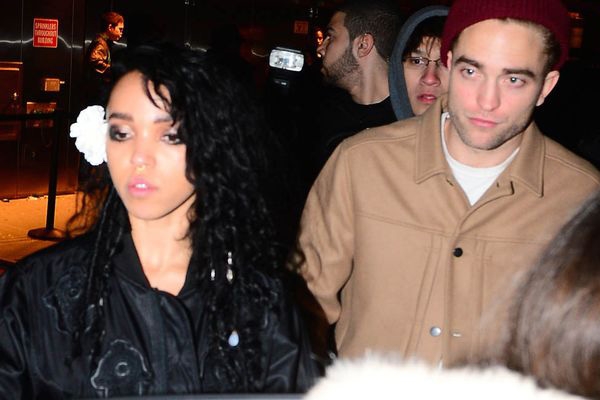 (Image source from: New twists in Pattinson and Twigs relationship})
Robert Pattinson was found moving happily moving with his present girlfriend? Which may cause little bit disturbance to his former American actress Kristen Stewart? According to reports of Hollywood Life at present the Pattinson is dating with FKA Twigs, recently the couples were found kissing outside of the comedy club with many friends in loss angels and were spotted on the beach of Miami.
Hollywood Life reports that Pattinson and his lovely lady are enjoying the vacation time in London to visit family, it was said by a fan duo spotted celebrating at Christmas party with Pattinson's family.
Sources claim about the actors leading relationship that he is in lust with her, he is in heaven, were seen many time out, he can't keep his hand off, he makes out in public which not of his usual style. might be he is making this to make jealous to his previous girl friend. It was also reported that Pattinson was shopping ring for his new girl friend. It's not into lime light but a buzz, may be for holiday engagement?
AW: Arun Kumar