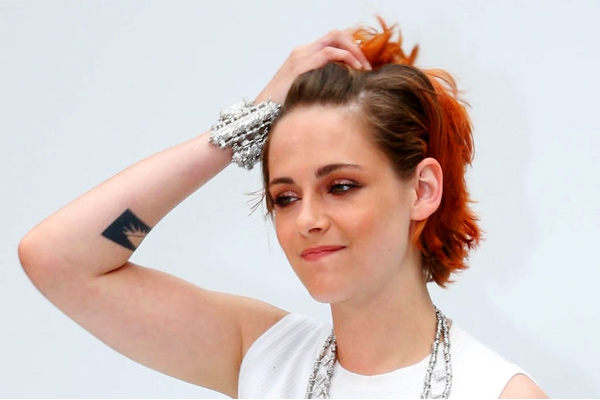 (Image source from: Kristen Stewart does the Ice Bucket Challenge differently})
With ex-flame and "twilight" co-star daring that Ice Bucket Challenge, can Kristen Stewart stay far behind? Not really.
So she was at it, after Anne Hathaway challenged her, donning a hoodie and daring that bucket of ice-cold water. But unlike the rest of the world, K-Stew didn't dumped the ice on her head. Rather she went ahead and drowned herself in that bucket of freezing cold water for the ALS challenge.
But she wasn't alone. Kristen did the ice-bucket together with Nicholas Hoult and pal Scott Fahrendorf, who went and dunk their heads into buckets of ice water and held that position for 10 seconds before emptying the remaining water all over themselves.
To ensure that she didn't waste good California water during a terrible drought, she used "dirty bathwater" to take a dip. Gross, but good!
Watch Kristen Stewart Ice Bucket Challenge video here:
AW: Suchorita Choudhury