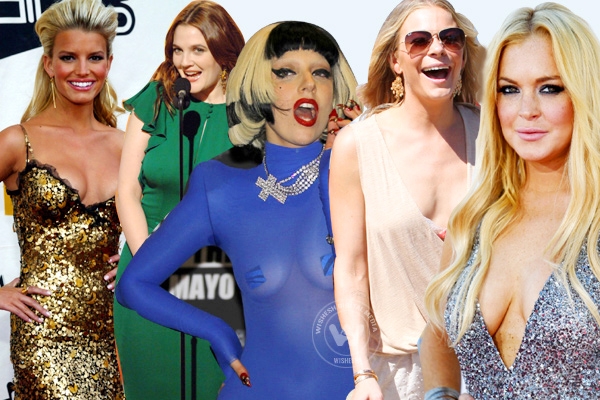 (Image source from: Celebs who must never)
If there's one thing that the Hollywood dames loathe more than a bad hair day, it's wearing bras. Or should we put it like this - if there's one thing that the Hollywood lasses love doing, it's giving the world an eyeful of their tatas.
Braving the world sans bra has always been an in-thing in the celeb land. And you can't blame them? After all, there is no other sure-fire way to get noticed and draw acres of publicity than go around flashing your side boobs and eye popping cleavage braless on the red-carpet and other dos. We agree that you have got it, you might as well flaunt it. But then, not everybody can handle the boobie freedom quite like Kelly Brook or Rita Ora does.
Going bra-less lets gravity do its worst, and in worst cases everything can move a little too far south. We present to you a list of "un-supported" stars who could use some extra lift to avoid hitting the slump (pun-intended!)
Jessica Simpson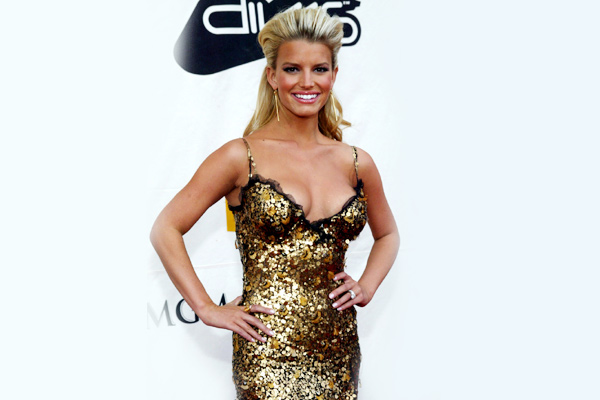 Now Jessica, we love your girls. You have an enviable pair. But show your DDs some love and support, won't you? You could definitely use some extra boost on the red carpet.
Drew Barrymore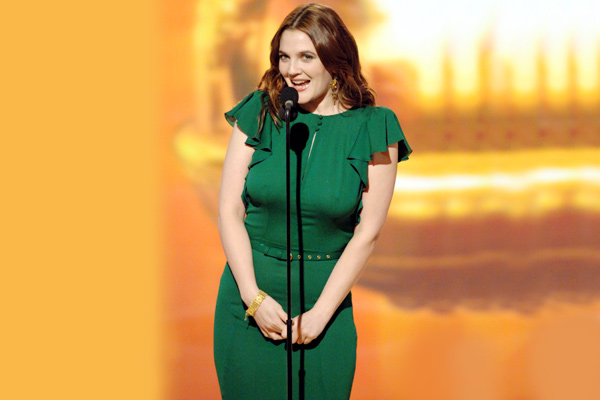 The perky, positive, and fun Barrymore could do so much to her style with the right brassiere. Perhaps hiring a new stylist could save you and us from all the red carpet and on-stage horrors.
Lady Gaga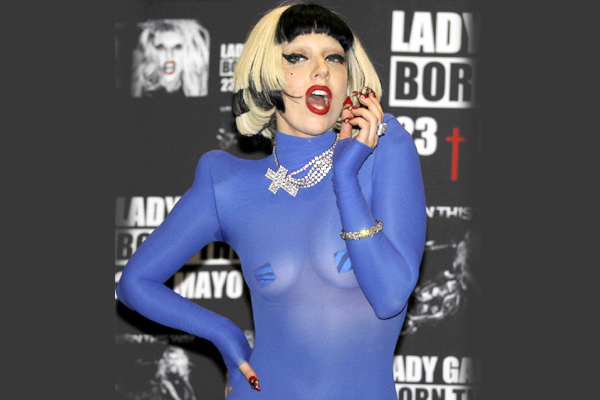 Oddball doesn't always mean ditching the bra. We adore Lady G's style, but a strapless push-up would have given her ladies some extra boost!
Lindsay Lohan
Nobody scorches the braless look better than you fedora. But slipping into the right lingerie at times could do a world of good to your style. And yes, don't forget to get some double-sided tape the next time you leave home.
LeAnn Rimes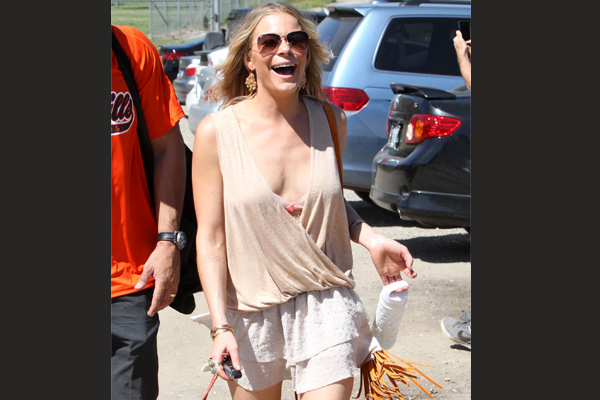 A top with built-in cups would hold your bust together for a perfect for a Baywatch-inspired jog on the beach!
AW: Suchorita Choudhury