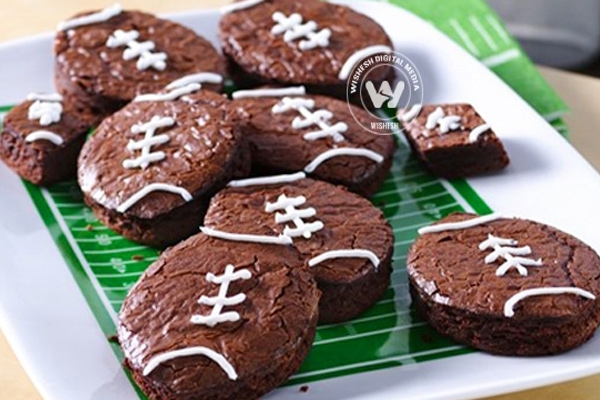 (Image source from: Delectable Peanut Butter Swirl Brownies})
There can never be something like "too much peanut butter" and anyone who loves it can vouch for it. Nutty, rich and totally delectable, this buttery peanut spread doesn't just taste good on your warm toast alone, but can be eaten in 100 different delicious ways. On Children's Day, we bring you a delectable peanut butter treat that you would love to dish up to your little ones. Just grab that jar of peanut butter and cookie cutter and get storming up this wonderful peanut butter swirl brownies at home.
Ingredients
4 ounces semisweet chocolate, chopped
20 tablespoons (2 1/2 sticks) unsalted butter, at room temperature
1 cup creamy peanut butter (do not use all natural)
1/2 cup packed light brown sugar
8 ounces cream cheese, at room temperature
5 large eggs, at room temperature
2 cups sugar
1 teaspoon vanilla extract
1 cup all-purpose flour
1/2 teaspoon salt
1/2 cup confectioners' sugar, sifted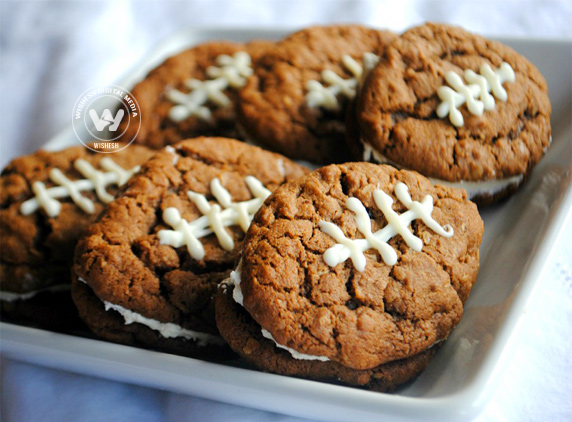 Instruction
Preheat oven to 350ºF. Line a 13-by-9-inch baking pan with foil; mist foil with cooking spray. In a small saucepan over low heat, melt chocolate with 2 sticks butter, stirring until smooth. Pour into a large bowl and let cool to room temperature.
In a bowl, using an electric mixer, cream peanut butter, brown sugar, cream cheese and remaining 1/2 stick butter until well combined, about 3 minutes. Beat in 1 egg.
Whisk 4 eggs, sugar and vanilla into bowl with melted chocolate; mix well. Stir in flour and salt. Pour batter into baking pan. Spoon reserved peanut-butter mixture on top and use a sharp knife to swirl mixtures together. Bake until a toothpick inserted into center comes out with a few moist crumbs attached, about 50 minutes. Let cool in pan on a wire rack.
Stir 1 to 2 tsp. cold water into confectioners' sugar until mixture forms a thick, smooth paste. Spoon into a pastry bag fitted with a small plain tip. Using a 1- to 2-inch cookie cutter, cut 12 football shapes out of brownie. Pipe laces onto brownies and allow to set before serving.
Recipe Source: My Recipes
AW: Suchorita Dutta Choudhury