Seal Point Ragdoll kittens (full pedigree)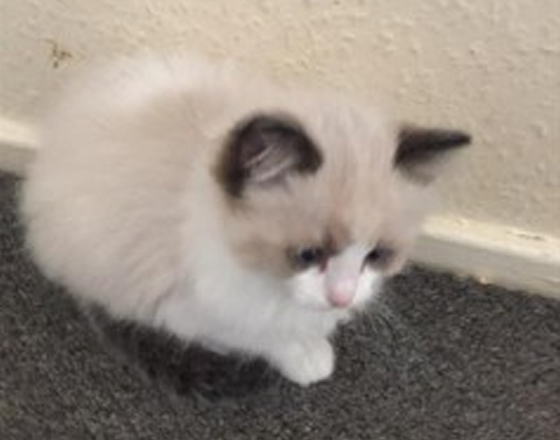 Important Safety Tips :
View properties in person, and always take someone with you. Never send or wire money to landlords. Classifieds does not offer any transaction or payment services. Stay safe - read our safety tips.
Contact Person----
Contact Number(619) 357-7169
Description
We have 7 ragdoll kittens for sale, full pedigree kittens. All our cats are family pets, all looked after very well and In good health, all kitten are 12 weeks old and are ready to leave , all kittens are vet checked and wormed to date, paper work will come with kittens. All kittens are great natured and love playing. They are all brought up with two children and are used to the daily house hold noises. We have 2 seal bi colour females 1 seal Bi colour male and 4 flame point males. All kittens are litter trained and eating solid foods and wet .text or call (619-357-7169) if interested.

Related Ads
Yorkie puppies available
If you would like more information. Or would like to arrange a viewing. They are friendly with kids and other pets, pott

SPYNX KITTEN
Stunning litter of kittens .raised in my home under foot with lots of love and care . Have been fully vaccinated regular

Maine Coon Kittens For Sale
Indoor homes only. We have one red silver boy looking for his new homes from 16th March. Both will have been wormed a