(Image source from: pinimg.com)
Sushant Singh Rajput refused to charge any remuneration for PK and Rajkumar Hirani handed him Rs.21 for good luck.

Rajkumar Hirani, the coveted director of Hindi cinema is also known as Christopher Nolan of Bollywood. Directors like Anurag Kashyap are jealous of him and actors like Ranveer Singh are waiting to work with him.

When Sushant was offered the film PK in which Aamir Khan played the lead role, Sushant Singh Rajput was on cloud nine.
                     (Image source from: static.toiimg.com)

According to some reports on Deccan Chronicle and Koi Moi, Sushant Singh Rajput was a huge fan of Rajkumar Hirani that when bagged a cameo in PK which lasts for not more than 15 minutes, he refused signing any amount as remuneration.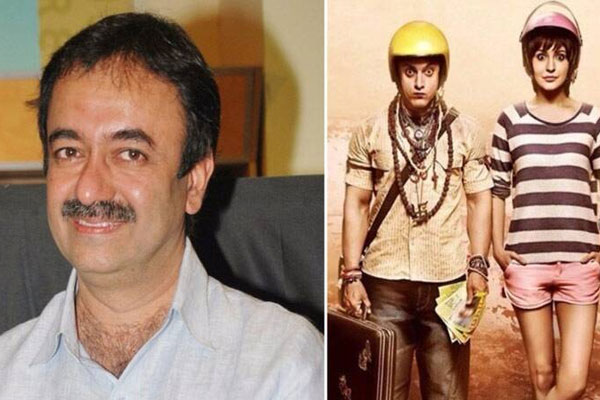 (Image source from: indianexpress.com)

When Sushant refused to charge any penny for the film, the spellbound director handed him Rs. 21 for good luck.

When the film became a hit, Raj Kumar Hirani, as a sweet gesture, picked several books on cinematography and gifted it to Sushant as reported by Hindustan Times.

Take a look at him happily posing with his gift of books.
                      (Image source from: indiatimes.in)

It is rumored during the time of PK release that the role of Sushant Singh Rajput in the film was being offered to Ranbir Kapoor, Imran Khan, or Shahid Kapoor but eventually Sushant has grabbed the role.

Sushant Singh Rajput Case Update:

Ever since the suspicious death of Sushant, there have been many twists and turns in the case, and the investigation of finally gone to the CBI.

The CBI has started the investigation swiftly and the probe has now shifted to the drug angle in which Sushant's team members and his girlfriend and her family were involved. It is yet to be seen in which direction the probe goes next and what the investigation reveals.

By Gayatri Yellayi