Super 30 Movie Review, Rating, Story, Cast and Crew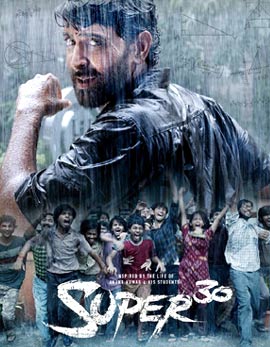 Rating:

Director:

Vikas Bahl

Cast:

Hrithik Roshan, Mrunal Thakur, Virendra Saxena, Pankaj Tripathi, Aditya Shrivastava

Banner:

Phantom Films, Nadiadwala Grandson Entertainment, Reliance Entertainment, HRX Films

Producer:

Phantom Films, Nadiadwala Grandson Entertainment, Reliance Entertainment

Music:

Ajay−Atul

Release Dt :

Jul, 12 2019
Story
The story of Super 30 starts in 1996 portraying Anand Kumar (Hrithik Roshan) as a brilliant student. He gets declined in a library which inspires him after he is badly hurt. After suffering local tragedy, Anand gets a chance to teach in a local coaching center. With heaps of money dumped in this education system, Anand Kumar decides to carve out 30 students and train them for IIT for free. The story of Super 30 is all about the hurdles and challenges Anand faces to make them winners. Watch the film to know about the rest.
Analysis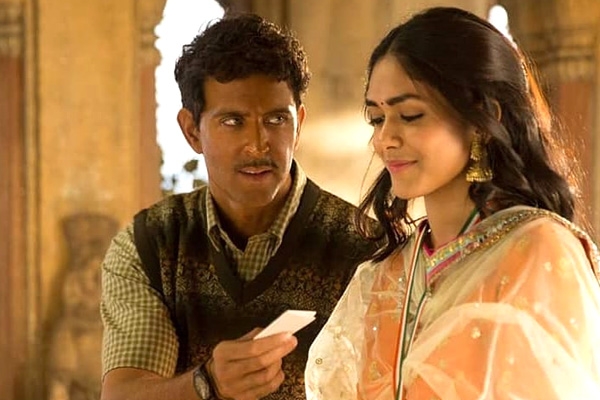 Super 30 is a biopic that is based on the life story of Anand Kumar based in Bihar. The director takes his time to set the right premises and the emotional drama is the major highlight of Super 30. Keeping the performances aside, the film has enough highs and lows. The narration at times look dead slow but strikes hard. The first half of Super 30 has impressive moments and keeps good expectations on the second half.
The second half of Super 30 looks beautiful though its slow paced. Hrithik Roshan along with everyone shines well in their roles with perfection. The background score elevates the film well. With stellar performances and poetic narration, Super 30 second half lives up the expectations and makes a decent watch.
Performance
Hrithik Roshan is a treat to watch and he completely indulged into the role of Anand Kumar. Right from the first frame, he performed well. Right from his dialect to his body languages, Hrithik took enough care. Mrunal Thakur shines in a small role and looked apt. Pankaj Tripathi owns every scene he is in. Though his role is limited, it turns a memorable one for him. Nandish Singh as Hrithik's brother delivers his best. Vijay Varma shines in a cameo. All the other actors did their part well.
Super 30 has a simple storyline which is unfolded through the trailer. The screenplay and the dialogues contribute well and occupy the major part of the success. The music has a good soul and the background score elevates Super 30 well. The cinematography work has been top class. The editing and artwork should have been better. The production values looked grand and Vikas Bahl delivers one more interesting emotional drama through Super 30.
Final Word
Super 30 is one of the best emotional dramas in the recent times and Hrithik shines well in this biopic.
Stills from this movie
Videos & Trailers