Welcome To New York Movie Review, Rating, Story, Cast and Crew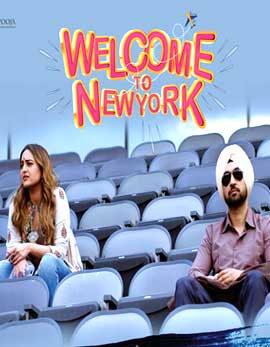 Rating:

Director:

Chakri Toleti

Cast:

Diljit Dosanjh, Sonakshi Sinha, Karan Johar, Riteish Deshmukh, Lara Dutta, Rana Daggubati

Banner:

Wiz Films

Producer:

Vashu Bhagnani, Jackky Bhagnani, Deep Shikha Deshmukh

Music:

Sajid-Wajid, Meet Bros, Shamir Tandon

Release Dt :

Feb, 23 2018
Story
Welcome To New York is a film that is based on IIFA Awards. Garry (Boman Irani) plays the founder of IIFA and Sophie (Lara Dutta) working under him. Due to a small clash, Sophie runs a contest to choose people to share the stage during the IIFA Event. Teji (Diljit Dosanjh) who's a self acclaimed actor and Jinal Patel (Sonakshi Sinha) an ordinary costume designer gets the chance. The rest of Welcome To New York is all about what happens next. Watch Welcome To New York to know about the complete story.
Analysis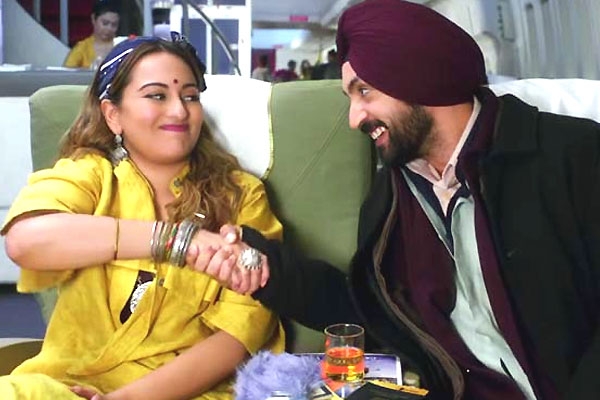 Welcome To New York is a boring feast right from the first frame. The story and the episodes have been penned so badly that the audience get irritated for each and every scene. Unwanted songs, spoof comedy and irrelevant episodes makes the film a disaster. Though the first half has been good at times, the second half is a huge let down and it falls flat. On the whole, Welcome To New York is a film that can be badly given a skip.
Performance
Boman Irani and Lara Dutta have been decent in their assignments though they have been badly penned. Diljit Dosanjh has been energetic but he has been utterly wasted. Sonakshi Sinha looks okay in her role and has been entertaining at parts. Karan Johar & Ritesh Deshmukh tried hard to entertain the audience. Salman Khan, Arbaaz Khan & Sohail Khan will be seen in cameos.
The story of Welcome To New York has nothing new to say and offer. Welcome To New York is a film that has lavish locales but the film falls flat in all the available ways. The music, cinematography too fails to make any impact and the production values look decent. Chakri Toleti fails in all the available ways in churning out Welcome To New York into an impressive flick.
Final Word
Welcome To New York can be missed as the film offers nothing except some spoofy and unwanted entertainment.
Stills from this movie
Videos & Trailers