Do Lafzon Ki Kahani Movie Review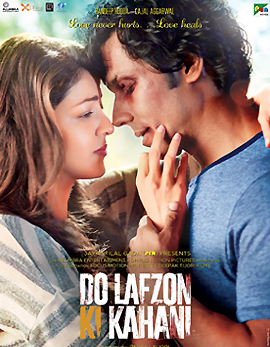 Rating:

Director:

Deepak Tijori

Cast:

Randeep Hooda, Kajal Aggarwal

Banner:

Pen India Limited, Alumbra Entertainment

Producer:

Jayantilal Gada, Dhiraj Shetty, Avinaash V Rai

Music:

Arjuna Harjai Ankit Tiwari, Amaal Mallik

Release Dt :

Jun, 10 2016
Story
Do Lafzon Ki Kahani is about Sooraj (Randeep Hooda) who struggles in his life. He happens to be a champion in kickboxing after which he keeps them aside due to undisclosed reasons. He falls in love with Jenny (Kajal Agarwal) who is a visually challenged girl and loses sight. An unexpected incident unfolds the real reason behind Jenny's eye sight after which   Sooraj decides to turn back a kick boxer. The rest of the film is about the real reasons behind their struggle and if Sooraj succeeds in bringing back eyes for Jenny. Watch Do Lafzon Ki Kahani to know about the film.
Analysis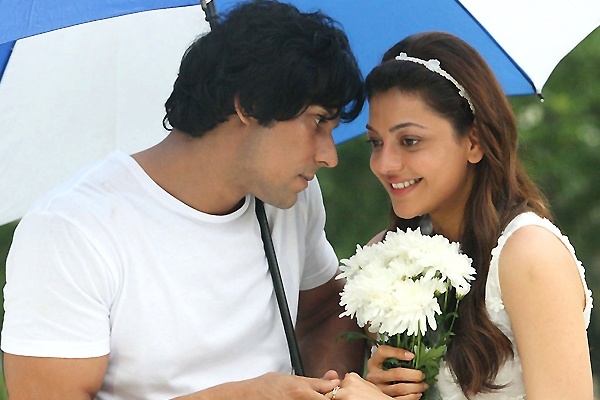 The first half of the film has been interesting and entertaining throughout the film. Some of the episodes have been well narrated and the love making scenes have been shot well. The love story has enough depth and the action episodes along with the songs have been extremely well shot. The interval episodes have been interesting and on the whole the first half of Do Lafzon Ki Kahani has been decent and is impressive.
However it all makes the difference during the second half and Do Lafzon Ki Kahani fails to stand tall during this crucial time. The entire second half has been a complete misfire and the movie misses the needed logic. The crucial scenes have not been executed well and the over dose of emotions along with the action make the film fall flat. Except the performances by the lead actors, Do Lafzon Ki Kahani has nothing much to reveal during the second half.
Performance
Randeep Hooda who proved his acting skills several times comes out with one more stupendous role and he did perfect justice for the role of Sooraj in the film. He has been extremely energetic in the role and he excelled in the action episodes. Kajal Agarwal has been apt for the role of Jenny and she has been beautiful. Her cutest smile and her stunning presence will leave everyone speechless. All the others did their assigned jobs well.
The story of Do Lafzon Ki Kahani has been taken from a Korean movie titled Always. The screenplay and the dialogues have not been written well. The screenplay has been completely unimpressive. The music and the songs along with the background score have been melodious. The cinematography has been outstanding and so are the production values. Deepak Tijori fails to impress the audience with Do Lafzon Ki Kahani as it fails to impress the audience.
Final Word
Do Lafzon Ki Kahani tries to impress the audience but unfortunately it fails in keeping the audience engaged which makes the film fall flat.
Stills from this movie
Videos & Trailers