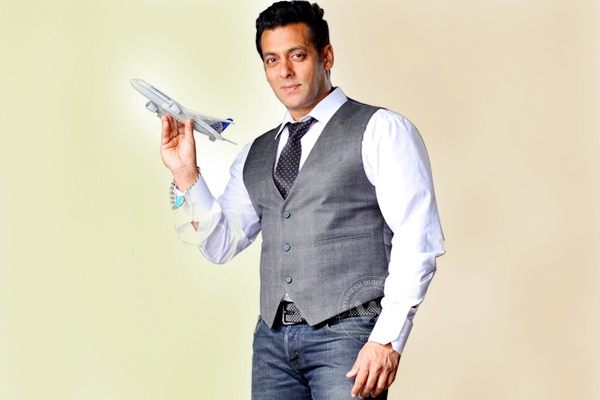 (Image source from: Salman Khan urges country to give Narendra Modi a chance})
Bollywood actor Salman Khan has spoken in favor of Indian Prime Minister Narendra Modi again.
The Superstar, who is gearing up to host the eighth season of TV's most-loved reality show 'Bigg Boss' says that the country should give the prime minister "more than 100 days to prove his worth."
Salman Khan, who were among the few Bollywood stars to attend Prime Minister Narendra Modi's swearing in ceremony in Delhi this year, says that the country should not be in a haste to judge the new prime minister as he needs some more time to prove his worth as the rightful PM of the country.
"It has been just 100 days now; let's give him some more time - everyone deserves it. He is working from morning to night along with his team. People don't want to take responsibility here. I challenge everyone who is criticizing him to first become a chairperson of their housing society, let alone run the country. Then you will know about the hurdles one has to face. We can barely run our households; who are we to run the country? But Modi is still doing that," said the actor.
Salman also urged the country to allow Mr. Modi the freedom to make his decisions without censuring him for everything.
"We have unanimously elected him as our Prime Minister, so we have to give him that respect. It is good to hear that he has lent a helping hand to Pakistan's flood- affected areas. It is not something that someone has asked him to say in front of the people; that's who he is," he says.
Truly our PM has earned a superstar fan with Salman, who seems to be making an important point here.
AW: Suchorita Choudhury