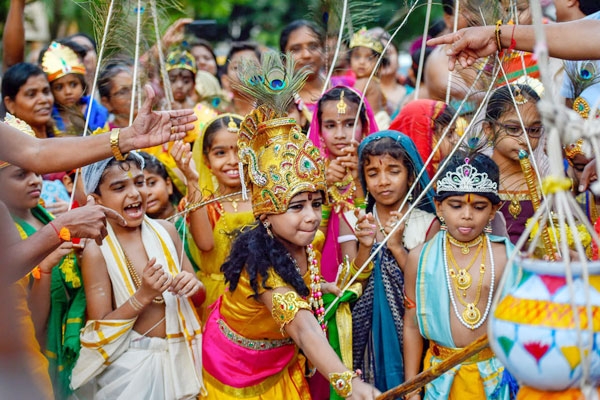 (Image source from: News18.com)
Thousands of devotees across the nation have soaked in religious fervor and festive spirit, thronging in various temples on the occasion of Janmashtami to celebrate the birth anniversary of Lord Krishna.

Janmashtami is celebrated not only in India but also with great fanfare in the whole world. Lord Krishna was born in the month of Ashtami.

According to Hindu belief, when the world getting enveloped with evil, god himself will take on human form to come to purge the world and lead people back to the right path. The God Vishnu has incarnated time and once again to guarantee the preservation of mankind and Krishna is his 8th incarnation. He represents the destruction of evil and in the importance of Dharma (Duty).

In Bhubaneswar, devotees thronged ISKON temple and sang devotional songs. A three-day programme is being observed in the temple.

Children in Gorakhpur were dressed as Lord Krishna apart from other characters from the story of Krishna. Gorakhnath temple and Mumbai's ISKCON temple was decorated on the occasion.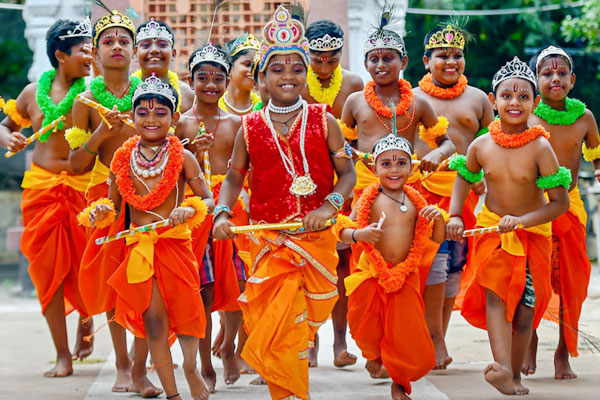 (Source: News 18.com) Children dress up as Hindu God Krishna as they participate in a fancy dress competition on the occasion of Janmashtami festival, in Chennai.
At Bengaluru, while Janmashtami was celebrated at palace ground on Saturday, florists are in making Krishna jhula for Monday.

In Kolkata, the jhula made from coconut extracts, thermocol, and trees leaves are being sold for 2 to 5000.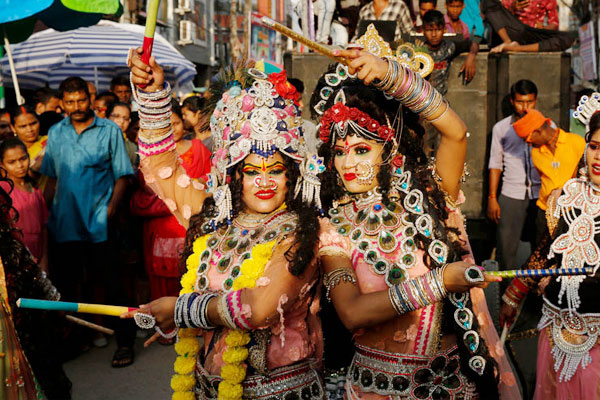 (Source: News 18.com) Girls dressed as Hindu god Krishna and his consort Radha, dance in a procession in Allahabad.
The social media platforms have been flooded with numerous posts wishing each other a 'Happy Shri Krishna Janmashtami'. Bollywood celebrities too thronged Twitter and Instagram wishing fans on Lord Krishna's birthday.
#HappyJanamashtami #KrishnaJanmashtami जन्माष्टमी की सभी को शुभकामनायह , me dressed as krishna by my beloved Dadi . #throwback #delhihouse #festivaloutfit .....P.S- for some reason placed next to a tall plant. Height reference maybe? pic.twitter.com/EnpdbkAI0g

— Sidharth Malhotra (@S1dharthM) September 2, 2018

By Sowmya Sangam