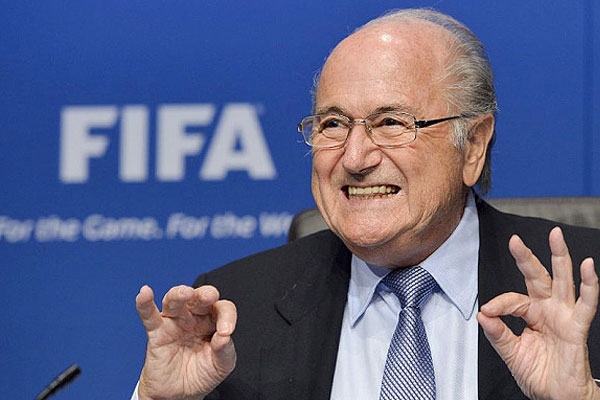 (Image source from: })
In the beginning of the week, not even Sepp Blatter would have expected that he can have the final laugh in the FIFA elections. Blatter who got elected as FIFA President for four times in the past looks very quiet and introspective, mostly on Friday. Being the FIFA's longtime president, Mr. Blatter never felt otherwise on talking about the possibility of losing the presidential election.
Adding to the woes, the raids at a luxurious downtown hotel in Zurich, earlier this week, in which 14 soccer officials have been indicted and the strong campaign by the determined opponent have darkened Blatter's mood further. But none of these stopped him to greet arriving members of the executive committee of FIFA with an uncharacteristic reserve. With the same positive attitude, he bagged the FIFA President ship for the fifth time in a row.
After the counting of the first ballot, Mr. Blatter stood just short of two-thirds majority required for the victory with 133 votes. His opponent satisfied with 73. The second ballot brought Blatter the majority and sent Mr. Ali home.
 "I want to thank, in particular, all of you who were brave enough to support me," Prince Ali said in his concession. As he stepped away from the podium, he was greeted with a hug by Sunil Gulati, the president of U.S. Soccer, who had been one of his earliest supporters.
Mr. Blatter congratulated Prince Ali for what he said was "a very good result," then told the delegates, "I like you," adding: "For the next four years, I will be in command of this boat called FIFA. And we will bring it back on shore."