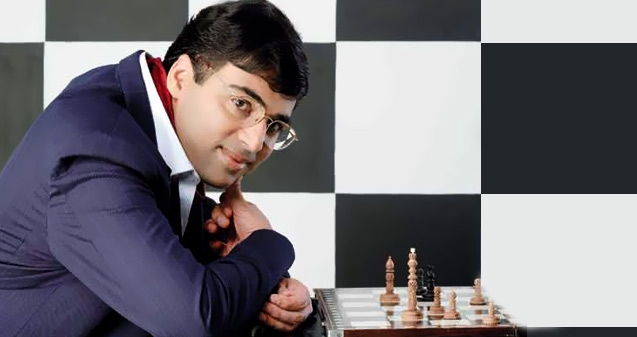 (Image source from: Can Anand Viswanathan recreate history?})
This year's World Chess Championship is  proving to be a tough run for the Indian chess Grandmaster and reigning World Chess Champion Viswananthan Anand who is trailing 2-4 in the current series.
The five time World Chess Champion struggled with his white pieces and incurred a painful loss in the hands of the young Norwegian challenger Magnus Carlsen in the sixth game of the World Chess Championship.
Anand was all set to bounce back from the shocking loss in the fifth game. However, young defender Carlsen displayed impeccable skills on the board, beat the world champion in the endgame.
The next game will be a make-or-break game for Viswanathan.
For now, Carlsen seems to be emerging as the top-runner in the series, leading it by 4-2. He needs just 2.5 points more from his next six games to become the next world champion.
AW: Suchorita Dutta Choudhury