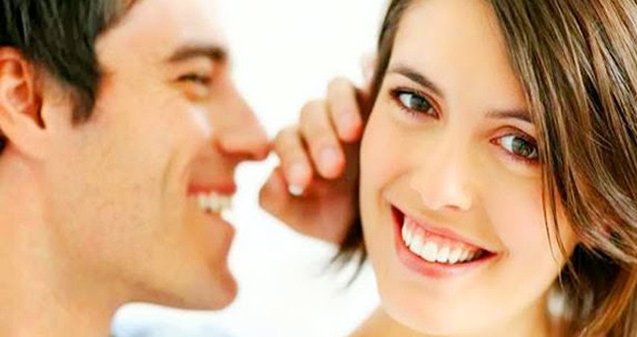 (Image source from: How to Tell If a Man is Interested)
We all come to a situation of being attracted to a man and not knowing his intentions. Relax! Here are some tell-tale signs that reveals whether the object of your affection may be interested in a relationship with you. Nodoubt all men are different, but when it comes to matters of the heart most men behave alike and you can tell if subject of your interest is equally besotted by you.
Following are the 6 ways to tell if the man is interested in you.
Status check
He will try to find out whether you are seeing someone currently. Usually a statement like "Your boyfriend is lucky" will be said to evoke an answer from you. Most females who are unattached will answer with, "I am not dating anyone at present" or "There is no boyfriend." Ladies, take note.
Checks you out
When you like someone you keep checking out the person of your interest. Likewise, if you see the man checking you out and when caught he turns red with embarrasment. The reason for embarrasment is that he thought he was being very subtle and covert. You can encourage him with a smile.
Mush Brain
He is unable to act normally in front of you like he does with other women. Your man will be unable to communicate well, and cannot maintain his cool, calm and controlled demeanor that he normally does before other women. Due to infatuation his insides are 'mush' and he cannot think clearly. So he might be nervous, goofy or even a babbling idiot. Great sign ladies.
Eye contact
Another sign of his interest is that he tries to make eye contact with you repeatedly. And the duration of eye contact seem be increasing progressively. He will also tilt his head and give a coy smile, trying to tell that he is interested in you.
Avoids cheap tactics
If he is serious about you, he will be very careful and will not take risks that may fail. So cheesy one liners or deceptive methods will be ruled out. You are too important and he would not want to use tactics that had been used on other women. These are sure signs of his interest and you may smile to yourself.
Nothing deters him
You are the potential companion so he will keep trying to win your heart. Barriers like, you showing disinterest, ignoring him will fail to deter him. He will persist to win your emotion so that you become part of his life. This is the most important sign of a man's interest in a woman. So ladies, keep your eyes open and look for the signs of love.
(Picture Source: 2.bp.blogspot.com)
(AW: Pratima Tigga)