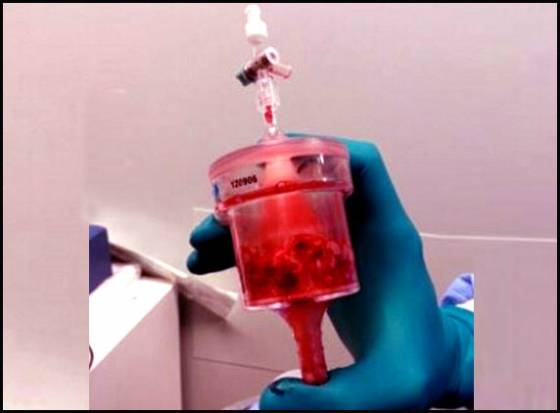 (Image source from: New vacuum procedure saves man from certain death})
A pioneering procedure has come as a blessing in disguise to a 62 year old man, who had a 24-inch clot running from his legs into his heart. Using a vacuum, doctors succeeded in removing the large, dangerous clot without surgery.
Todd Dunlap is the first person to have undergone this procedure, using a device called AngioVac. His courageous decision to undergo a never before tried procedure has not only saved his life, but also opened doors towards preventing tiresome open heart surgeries.
The suggestion for the new procedure came at a time when his large clot threatened to dislogde and suffocate his lungs. Dr John Moriarty in UCLA Medical Centre performed the pioneering operation in August this year. Bringing good news, the procedure allowed Dunlap to resume his daily life in just a week.
Dr Moriarty explained that a team of radiologists and cardiovascular surgeons inserted one coiled hose though his neck artery and an another through a vein at the groin. "Once in place, the AngioVac quickly sucked the deadly clot out of Mr. Dunlap's heart and filtered out the solid tissue. The system then restored the cleansed blood through a blood vessel near the groin, eliminating the need for a blood transfusion," he said.
"The clot clogged his heart chamber like a wad of gum in a pipe. The AngioVac was the last resort for Mr. Dunlap. This procedure is a great option for the older, frail person who wouldn't survive open-heart surgery," Dr Moriarty revealed.
Source: Dailymail
AW: Sruthi