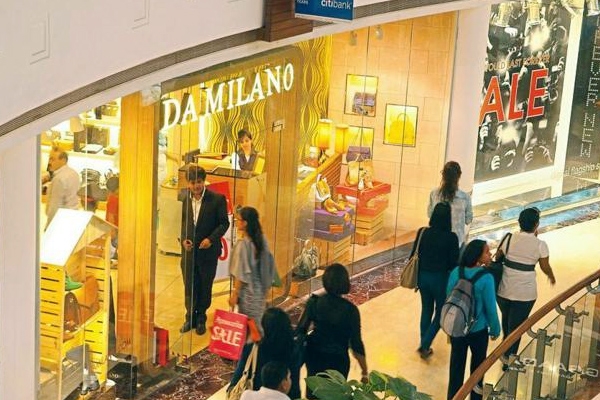 (Image source from: www.livemint.com)
India has turned to be wealthier and more of its citizens are leaving its shores.
According to an IndiaSpend analysis of data from the United Nations Department of Economic Affair, an estimated 17 million Indians were living abroad in 2017, making India the ample source country for international migrants worldwide, up from seven million in 1990 and a 143 percent increase.
Over the same period, India's per capita income increased by 522 percent (from $1,134 to $7,055), giving more people the means to travel abroad in hunt of employment opportunities they were not found at home.
Simultaneously, the number of unskilled migrants leaving the country has been decreasing: An estimated 391,000 left India in 2017, almost half the number in 2011 (637,000), according to a new report by the Asian Development Bank (ADB).
However, this does not necessarily mean that an increasing proportion of India's emigrants are likely to be higher skilled or that policymakers should be worried about a rise in "brain drain".
Related content: Indians Opt Holidaying at Home than Going on Foreign Trips: Survey
The above figures refer to unskilled migrants traveling on Emigration Check Required (ECR) passports - passports issued by the Ministry of Overseas Indian Affairs to those leaving for employment in certain countries in Southeast Asia and Middle. Changes in the government criteria used to class workers as unskilled, leading to more migrants traveling on non-ECR passports, could be part of the reason for the declining trend.
"Over the years India has made internal adjustments to who gets an ECR passport. A lot of people are entitled to non-ECR passports and take that route to migrate instead - this is data which is not publicly available and therefore cannot be analyzed," Seeta Sharma, Technical Officer (ILO) for EU-India Cooperation and Dialogue on Migration and Mobility, told IndiaSpend.
International emigration generally rises with economic development as more people acquire the financial means to travel abroad, and only begins to reduce when countries reach upper-middle-income status.
Labor demand driven by constrained local employment markets is a key motivation for international migration, with 73 percent of all migrants globally entering the workforce in their host country, the ADB report found.
India's working age population is currently growing by 1.3 million each month, exacerbating a stagnant job market that is further afflicted by a lack of employment.
Over almost three decades, between 1990-2017, India witnessed waves of skilled and unskilled labor emigration. Indians living in Qatar increased 82,669 percent - from 2,738 to 2.2 million - over 27 years to 2017, more than in any other country. In the two years between 2015-2017, the Indian population in Qatar more than tripled.
Oman (688 percent) and the United Arab Emirates (622 percent) also feature in the top 10 countries for the largest increases in Indian residents between 1990-2017, while in Saudi Arabia and Kuwait, over seven years to 2017, Indian populations rose by 110 percent and 78 percent, respectively.
These figures reflect the response of Indian workers to rapidly expanding economies in the Gulf, buoyed by rising oil prices. As these oil-rich nations embarked on large-scale development projects, workers from India and other South Asian countries answered the call for the growing number of construction jobs needing to be filled.
However, recent global economic lags have slowed migrant flows from India into the region. Declining crude oil terms and the resulting spending cuts on building projects and the slowing economies explain the falling numbers of Indians preferring to travel to the region, as jobs dwindle and wages contract.
While traditional host countries for Indian migrants, such as the Gulf states, United States and the United Kingdom, remain the countries with the highest Indian populations, over the last decade, OECD countries have seen a significant increase in the number of Indians choosing to settle within their borders.
Netherlands, Norway, and Sweden, for example, have seen their Indian populations grow by 66, 56 and 42 percent, respectively, over seven years to 2017. They are cheaper and have better educational opportunities."For example, Germany has the free education and there's the potential to land a job in the country after university too, so you're seeing a shift in migration," Ms. Sharma said.
Quickly aging populations across the West will further create a demand for migrant labor, as foreign workers fill employment gaps left by falling birth rates in many developed countries. India is well placed to benefit from this demand.
Half of all countries worldwide now have fertility rates below 2.1, meaning too few children are being born to hold their population size. In the short term, however, changing political environments and increasingly hostile attitudes to foreign migration may have an impact on the acceptability of Indian migrant workers taking up these jobs.
The identity and socio-economic background of Indian emigrants is changing. Southern states like Kerala and Tamil Nadu have been traditional sources of migrant workers to the Middle East and Southeast Asia, departing on ECR passports. However, in recent years, northern Indian and less economically advanced states have overtaken their southern counterparts for the numbers of typically low-skilled male youth leaving for overseas work.
Uttar Pradesh took the lead for the highest number of emigrants since 2011, followed by Bihar and Tamil Nadu, while the number of migrants from Kerala declined 69 percent over six years, from around 80,000 in 2011 and 2013 to under 25,000 in 2017.
"Migration trends have shifted," Ms. Sharma said. "For example, if you're from Kerala, it may no longer be so lucrative to go to the Gulf. But for someone sitting in Bihar earning a third of what a Keralite earns, it still makes sense."
However, while these data show the numbers from each state leaving on ECR passports, they do not indicate how many have switched to non-ECR passports. Kerala may still be seeing sizable numbers of its population emigrate despite a decline in 2016 and 2017 in the ECR category.
Indeed, Kerala received 19 percent of all remittances (funds sent by an expatriate to their country of origin) received in India in 2016-17, closely followed by Maharashtra (17 percent) and Karnataka (15 percent), according to RBI (Reserve Bank of India) data.
India received the largest remittances worldwide in 2017, with approximately $70 billion landing in the country's banks accounts.
-Sowmya Sangam