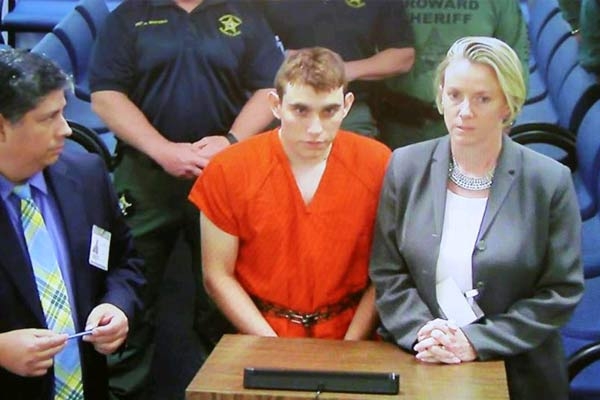 (Image source from: www.thedailystar.net)
In a recent report, FBI was already warned of the suicidal tendencies of the recent Florida Shooter Nicholas Cruz. Someone close to Cruz has tipped FBI last month on the details that he owned a rifle and also his state of mind was questionable. FBI failed to investigate and let the probable shooter lose. Cruz shot at numerous students of his former school killing 18 and injuring over a dozen.
Cruz was diagnosed with depression, autism and ADHD, but instead of taking a decisive action on his condition, the FBI let him on his own path. Many red flags were documented an dismissed by social workers, mental health counselors and school administrators. "Mr. Cruz stated he plans to go out and buy a gun," an investigator with Florida's Department of Children and Families wrote in Sep 2016.  "It is unknown what he is buying the gun for."
The tipster, who called an F.B.I. hotline on Jan. 5, told that Mr. Cruz had a "desire to kill people, erratic behavior and disturbing social media posts" But the bureau failed to take it ahead and the Miami FBI Field office was also not informed.
"No other information was included in the comment, which would indicate a time, location, or true identity of the person who made the comment," Robert Lasky, FBI special agent in charge for South Florida, told reporters Thursday. "The FBI conducted database reviews, checks, but was unable to further identify the person who made the comment."
In Oct 2017, a person told FBI about online comments from Mr. Cruz that he wanted to become "a professional school shooter. But even this was ignored by the FBI.
To act on the claims Attorney General Jeff Sessions from FBI said that the missed warnings had "tragic consequences" and that "the F.B.I. in conjunction with our state and local partners must act flawlessly to prevent all attacks. This is imperative, and we must do better."
Rick Scott, the Republican governor of Florida said, "the bureau's failure to act on the tip was unacceptable"and called for the bureau's director, Christopher A. Wray should resign. Seventeen innocent people are dead and acknowledging a mistake isn't going to cut it"
Mr. Wray said in a statement that he was "committed to getting to the bottom of what happened in this particular matter, as well as reviewing our processes for responding to information that we receive from the public."
Longtime Broward Public Defender Howard Finkelstein, who's office is representing Cruz, stated, "What we have is one of the worst crimes ever committed in America and it didn't have to happen. It shouldn't have happened. If this kid was missed, there is no system and if our system was working, it would not have happened."
Broward Sheriff Scott Israel defended the response of law enforcement and stated, "At the end of the day, make no mistake about this, America, the only person to blame for this incident is the killer himself."
By Minu Manisha