Robotic Process Automation (RPA) Developer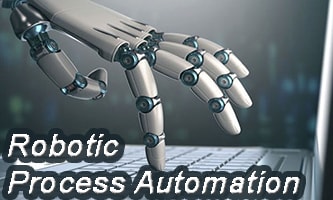 Important Safety Tips :
View properties in person, and always take someone with you. Never send or wire money to landlords. Classifieds does not offer any transaction or payment services. Stay safe - read our safety tips.
Description
Do you want to become a Robotic Process Automation engineer or Robotic Process Consultant or Robotic Architect? We need such resources for our assignments. All you need to do is to contact us and express your interest. As you may know already this can change your fate since future development will be using Robots. We will provide you effective boot camp training in RPA which is going to span for 4 weeks. The pre-requisite is you should have minimum 1 year of information technology experience, preferable in object oriented programming language and logic thinking to work in a tool. This is an instructor lead training on Saturday's. Instructor is a Sr. Solution architect working in large financial institutions. The duration will be 4 weeks (Saturday & Sunday) This is a rare chance to get trained from an industry veteran. After the training, for the successful candidates, we will provide you the job assistance within our projects (this is the indent of this training). Please contact us at [email protected] ASAP for more details and registration. There are only 10 seats available. The training will start next week. There is a small fee so we know you are serious about the training. Most of the fee is refundable once you complete a project with us.