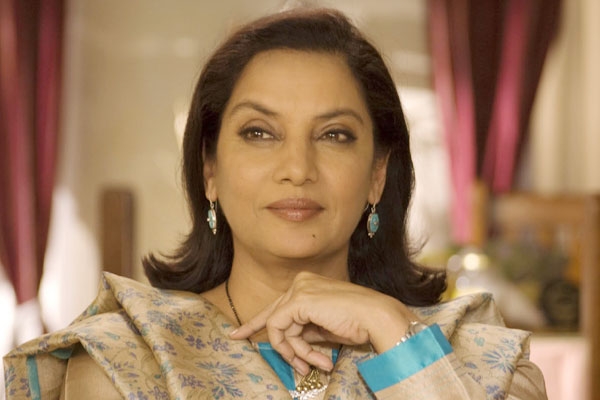 (Image source from: })
Well known actress social activist Shabana Azmi expressed hope in good days ahead for women's in Hindi cinemas while roles are becoming substantial and scripts have been written for all age groups.
"I am very hopeful. I feel the roles are becoming substantial in films that are women-centric, but even within the films themselves", the veteran said during talk at Kolkata Literature meet.
The actress highlighted the fact about the current films incorporating character of working women according to that women artist are demanding meatier roles.
Today even in gangster movies, women are working...I think there is a greater understanding within the women artists themselves where they are demanding more meat if not necessarily in terms of the length, but definitely in terms of what the character is," she said.
Various age groups women are portrayed in Hindi cinema today, Shabana said.
I think it's very important time to women because scripts are written all age groups. In early days 30 was the end for women career. But now a day roles are open I think times ahead.
According to Shabana the reason is the advent of multiplexes.
"Why did we have a certain kind of a films 1970's and 19080's? Because the director intent to lowest denominator of the people. so that can bring maximum number of people in the audience".
In today's films it is possible to carter specific audience and still can make money through multiplexes, through urban centers. There are films which are not made in focus of lower denominator even those are opening up for the lot different things that are also made

AW: Arun Kumar