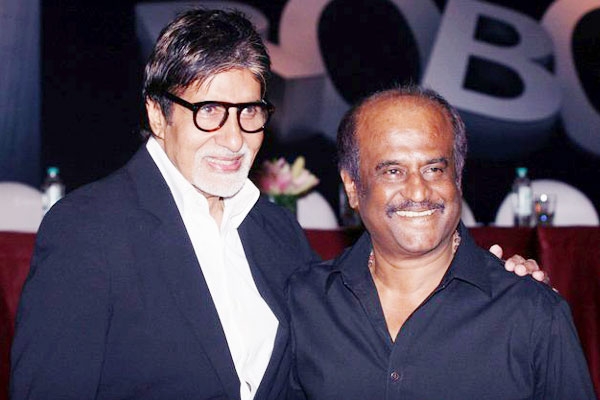 (Image source from: })
Indian cinema biggest Superstar's Rajinikanth and Amitabh Bachchan are likely to share diaz at the opening ceremony of the 45th International Film Festival of India, scheduled to be on November 20 in Goa.
Amitabh Bachchan will attend the International Film Festival of India as a chief guest and Rajinikanth is going to be honored with the prestigious award for Indian film personality of the year announced by the Union minister of state for information and broadcasting Rajyavardhan Singh Rathore announced on Tuesday in a statement.
Rajinikanth and Amitabh Bachchan will join along with Hong Kong moviemaker Wong Kar-wai will be Awarded with the lifetime achievement award at IFFI. According to sources the IFFI also planning special tribute to stars including Richard Attenborough, Robbie Williams, Zohra Sehgal, Suchitra Sen, Sadashiv Amrapurkar, Farookh Sheikh and Akkineni Nageswara Rao.
The Film Festival is likely to screen 179 movies from 75 countries around different categories, which includes World Cinema (61 films), Festival Kaleidoscope (20 films), Masterstrokes (11 films), Soul of Asia (7 films), Documentaries (6 films) and Animated Films (6 films).
(AW: Simha Raju)