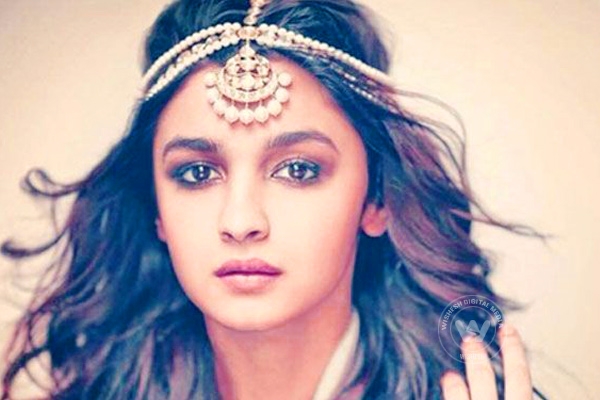 (Image source from: Here is why Alia Bhatt deserves to be called as the "Genius of the Year"})
What's the hottest thing on the web now? Not ALS Ice Bucket Challenge, not "Sanskari" Aloknath memes and no, not even Alia Bhatt jokes.
The latest thing trending on the web is Ali Bhatt's "Genius of the Year" video where she takes a potshot at herself and tells the world exactly why she isn't the dumbest actress around. Mind folks, the joke is on you now!
That's right! Ever since her rapid fire debacle in Karan Johar's chat show "Koffee with Karan" season 4, Alia has been ridiculed on the internet. And the Bhatt girl has been quite a sport until now. But not anymore.
The actress has now decided to give it back to the world and in a way you'd never imagine! She has teamed up with All India Bakchod (AIB), country's edgiest comedy collective, to redeem herself and how.
The YouTube video begins with a message that reads: "In 2014, a documentary crew follows Alia Bhatt in the aftermath of her 'Koffee with Karan' debacle"
The video, starring Alia as herself, fictionally archives what 21-year-old actress underwent after her intelligence quotient, or rather the lack of it, was exposed to the world when she called Prithviraj Chauhan as the President of India on Karan's show.
In the video, she tells how "hurt" she was when she saw fans Googl-ing for "Alia Bhatt jokes" instead of "Alia Bhatt hot pics" on the web.
Then she enrolls in 'Dumb Belle Mental Gym', which promises to redeem her from "Dolce & Gabbana" to ']"Smart like Shabana (Azmi)".
There, she reads newspapers everyday. Her diet is "three portions of newspapers in the morning" and she is instructed to "skip Page 3". She is made to brush up her knowledge via music, and she lands on "Koffee With Karan" again and stuns host Karan with her answers.
Directed by Shakun Batra, Alia Bhatt - "Genius of the Year" has become a rage in the internet with the world lauding the actress' guts to laugh at oneself. Truly a one of a kind of attempt here.
AW: Suchorita Choudhury