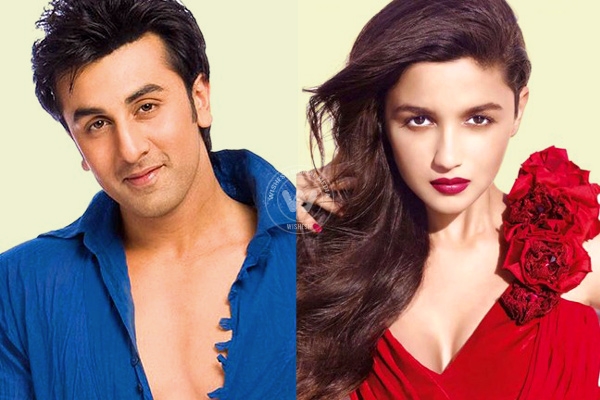 (Image source from: Alia Bhatt wants to date Ranbir Kapoor})
Guess whom is the youngest Bhatt girl eyeing? No pennies for your guesses. It's not Arjun Kapoor anymore.
Alia Bhatt has openly proclaimed on air that she wants to marry the youngest Kapoor lad, Ranbir, in Karan Johar's celeb chat show 'Koffee with Karan'.
Expressing her hush-hush desire, Alia gushed, "I remember the first time I spoke to Ranbir. You called him up when 'Rockstar' released and you said, here talk to Ranbir tell him how much you love him. And I just spoke so much rubbish, I was just talking non-stop. But later I have hung out with Ranbir and I still think he is really adorable and I still want to marry him."
When the over-curious Karan pried further, asking the damsel if Ranbir's mother Neetu Kapoor and more importantly Katrina Kaif (his rumoured girlfriend) knew about her plans, Alia quipped, "Everybody knows my plan. I have gone on record and said it as you said.. .and I am very open about it except to Ranbir."
What's more, the young actress also harbors the romantic ambition of going out on a date with Ranbir.
While the gossip mill is abuzz with the rumors of alleged relationship of Alia and her co-star in '2 States' Arjun Kapoor, her recent statement comes as a real shocker.
So is Miss Bhatt serious about dating Ranbir Kapoor or she is smartly trying to digress all attention from her real-life romance? We wonder!
AW: Suchorita Choudhury