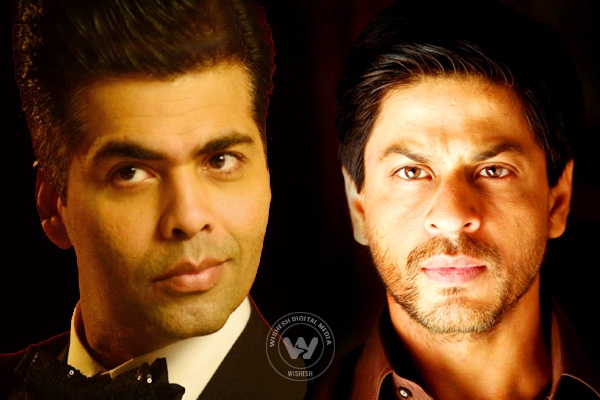 (Image source from: Shah Rukh Khan turns down Koffee with Karan Johar})
For the first time ever in the history of Karan Johar's famous talk show - "Koffee with Karan", Shah Rukh Khan won't make a "show." Yes, the superstar isn't going to be a part of KJo's ongoing "tete-e-tete" season.
SRK, who had previously starred in all the three seasons of the show - Season 01 - Shah Rukh Khan appeared in the premiere episode with Kajol; Season 02 - Shah Rukh Khan appeared with Kajol and Rani Mukerji and Season 03 - Shah Rukh Khan made a solo appearance — will apparently not star in the show this time around.
Koffee With Karan Season 4 has only two more episodes left to be aired. Looks like Karan will wind up this season with Parineeti Chopra and Alia Bhatt.
Although Karan and Shah Rukh's equation is the same, sources close to the show insist that the plan didn't work out owing to packed schedules. "Both Shah Rukh and Karan couldn't take out time to shoot the episode. There's no animosity," a source reveals.
When asked, Karan Johar had ruled out personal differences in an earlier interview: "You can never take away the fact that Shah Rukh and I share a twenty year long professional and personal history. It's sad that I have to explain my immense closeness to him on a daily basis."
Never mind if SRK couldn't make it to this season's show. The fourth installment of the show hosted celebs like Aamir Khan, Salman Khan, Akshay Kumar, Anil Kapoor, and Mahesh Bhatt for the first time.
AW: Suchorita Choudhury